Test and Measurement
Oscilloscope, Power Supply, Function Generator, Spectrum Analyzer, Multimeter, Clamp meter, Insulation Tester, Earth Tester, Loggers/PQA, Multifuntion tester, etc...
Safety Equipment
Safety Glasses, Safety Gloves, Rubber Insulating Boots, Safety Goggles, Earmuffs, Earplugs, Hard Hats, Respirators, Fall Protection, Insulating Gloves, Dielectric Boots, Safety Shoes...
Education
Automation, Electronic, Electrical, Renewable energies, Home automation, Telecomunication, Computer integrated manufacturing, Flexible manufacturing system, Electrical machines...
Tools and Electrical
Voltage detector, telescopic, Tree Pruner, Rachet puller, Wire grip, Hydraulic tang press, Wire cutter, Wristwatch type Hot Line Proximity Alarm, Voltage meter, Ampere meter, Toolkit.
Laboratorium Kalibrasi PT. Best Instrument Indonesia
Meningkatnya customer terhadap pelayanan kalibrasi membuat kami memutuskan membangun laboratorium kalibrasi.
Jasa kalibrasi komprensif yang mencakup instrument DC Voltmeter, DC Amperemeter, DC Clampmeter, AC Voltmeter,AC Amperemeter, AC Clampmeter, Ohmmeter, Capacitancemeter, Oscilloscope, Vibration, Temperature Indicator
sales@kalbest.co.id
021-22962323, 021-29478974
Kalibrasi Best Instrument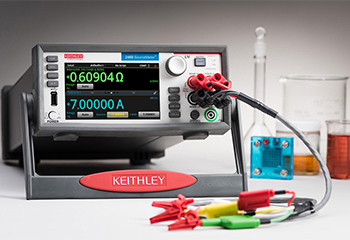 The 2450-EC, 2460-EC, and 2461-EC Potentiostats are flexible, low-cost, and ideal for research....
Read more...
Keithley Series 2281S Battery Simulator